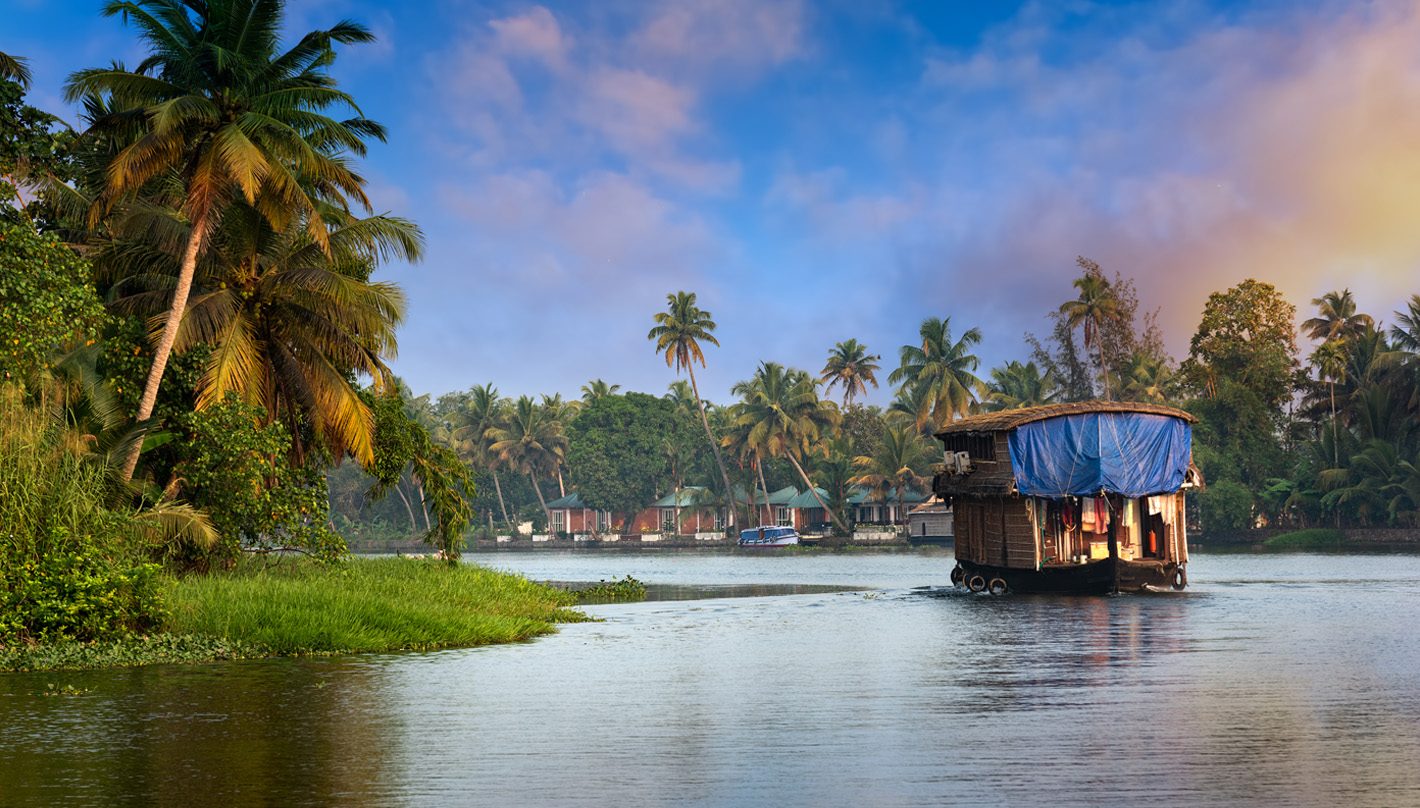 Backwaters

Most Fascinating Waterworld On Earth
The Kerala backwaters are a chain of brackish lagoons and lakes lying parallel to the Arabian Sea coast (known as the Malabar Coast) of Kerala state in southern India.
The network includes five large lakes linked by canals, both man-made and natural, fed by 38 rivers, and extending virtually half the length of Kerala state. The backwaters were formed by the action of waves and shore currents creating low barrier islands across the mouths of the many rivers flowing down from the Western Ghats range. The backwaters have a unique ecosystem: freshwater from the rivers meets the seawater from the Arabian Sea. A barrage has been built near Thanneermukkom, so salt water from the sea is prevented from entering the deep inside, keeping the fresh water intact. Such fresh water is extensively used for irrigation purposes.

Many unique species of aquatic life including crabs, frogs and mudskippers, water birds such as terns, kingfishers, darters and cormorants, and animals such as otters and turtles live in and alongside the backwaters. Palm trees, pandanus shrubs, various leafy plants, and bushes grow alongside the backwaters, providing a green hue to the surrounding landscape.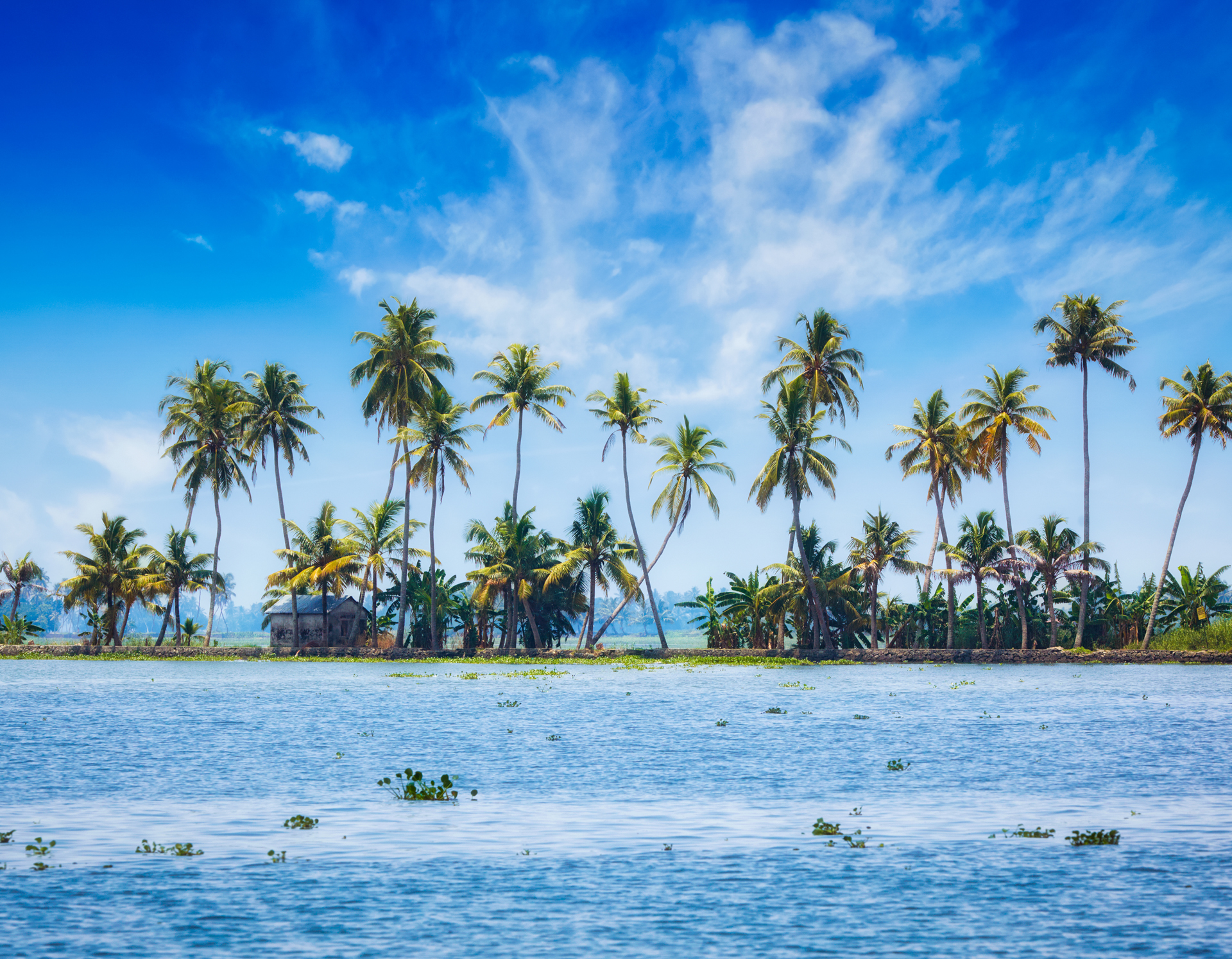 Backwaters
Kerala backwaters, made up with intertwined or connected lakes, ponds, waterways and a good number of small rivers are undeniably one of the ultimate eye-catching attractions or an important feature of Tourism in Kerala "God's own country". A serene tour on the twisting and bending backwaters of Kerala or no doubt observe the Kerala backwaters on an old and classical Kerala-style houseboat (called a kettuvallam) or on lavish houseboats offer tourists some breath-taking picture of the sunset, dense paddy fields, moon light, soft flowing of water and more truly an experience of a lifetime. The scenic backwaters of Kerala comprise serene stretches of lakes, canals and lagoons located parallel to the coast of the Arabian Sea. The backwater regions of Kerala are one of the most popular tourist destinations in the world.

The tranquil backwater cruises are a once in a lifetime experience. Alappuzha, known as the 'Venice of the East', is especially popular for its houseboat cruises where you can soak in nature at its finest form. Backwaters in Kerala are a network of 1500 km of canals both manmade and natural, 38 rivers and 5 big lakes extending from one end of Kerala to the other. Traditionally used as one of the main transportation alleys, today backwaters offer a rejuvenating experience for tourists visiting Kerala.