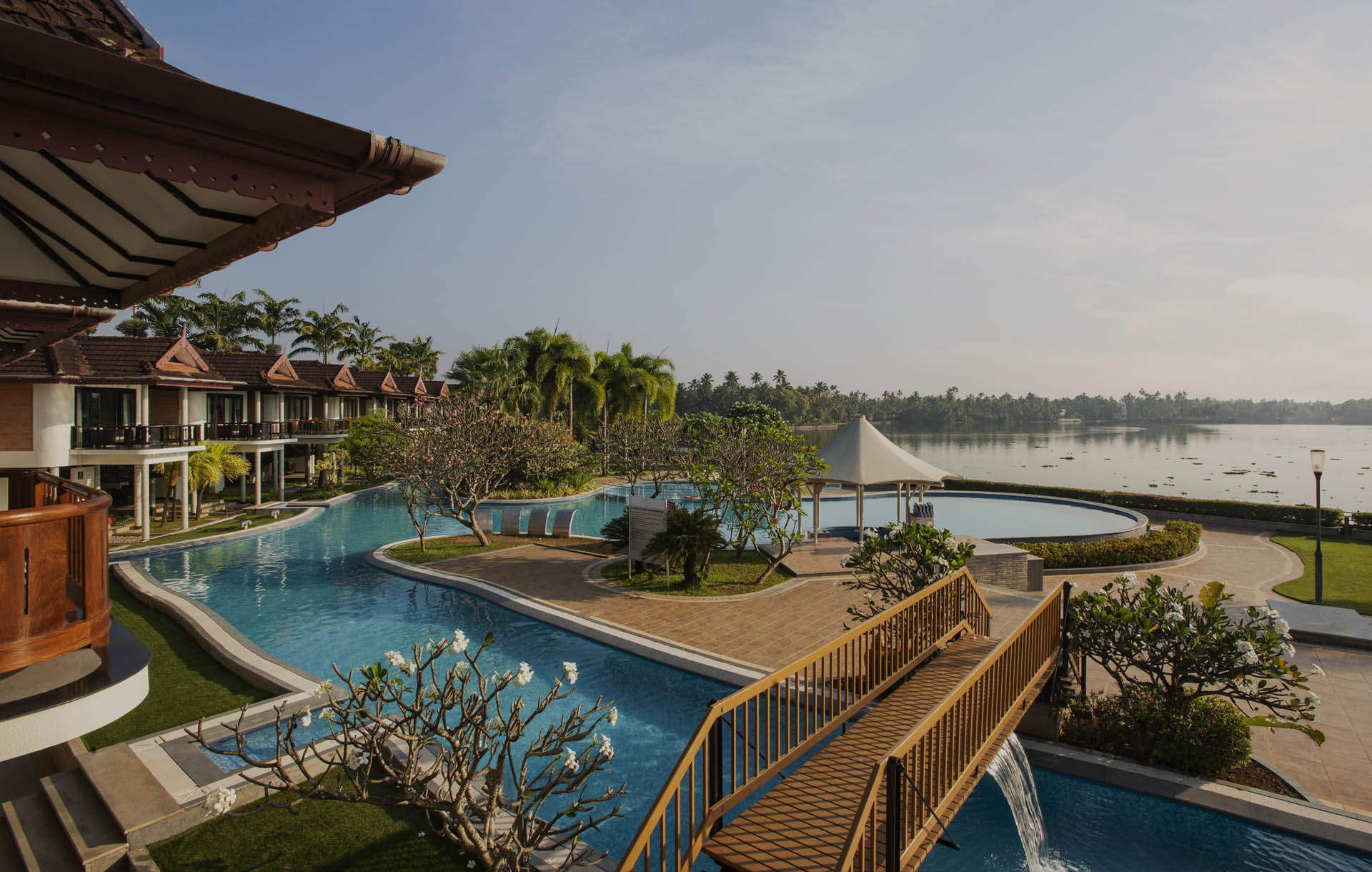 Stay With Us, & Feel Like Home
Lake View Cottage
Our Luxury family and honeymoon cottages are fully equipped with all amenities to make your stay pleasant and comfortable. The cottages are perched top stilts and overlook the meandering pool or the breath-taking expanse of the backwaters beyond. The cottage expresses the joy of living large.
The elegant interiors reflect the serenity of nature in subtle pastel tones. Uber-chic interiors and avant-garde décor turn these cottages into stylish, contemporary living spaces. This spacious accommodation comprises of a separate bedroom and a living area. The vantage point in each cottage is the lake-facing balcony that opens up panoramic vistas of the beautiful countryside of Kerala.
Our luxury cottages have been carefully chosen to ensure only the most scenic locations, the finest furnishings, the greatest games and gadgets, and fantastic facilities are available to be enjoyed by our guests.
Amenities
The magnificent cottages offer a wonderful living environment.
Everything a guest will require can be found here.
Guests can relax by the cottage swimming pools.
The resort's Spa therapists are at the guests' service to provide them with rejuvenating health and beauty treatments.
The resort staff can always organize a variety of outdoor activities.
Soak in
the view