Subtle flavors of Continental cuisine with the spicy delights of Indian fare
The multi-cuisine restaurant brings to the table tastes from around the world. From the subtle flavors of Continental cuisine to the spicy delights of Indian fare. A highlight of the restaurant is its variety of traditional cuisines ranging from oriental to continental. Fennel has live kitchens where guests can have food prepared for their specific tastes. The kids' menu is another unique feature.

The bamboo dome ceiling in Fennel visualizes the ethnic touches of Kerala and beautifully completes the contemporary decor. The Al fresco dining area at Fennel, set beside the soothing waterfalls, is a great place to enjoy all the exotic delicacies in Kochi. Special offerings here include Barbecue Nights on weekends and Sunday Brunch.
Enquiry
Fennel Essence
+ Multi Cuisine
The major highlight of fennel is its variety of authentic multi-cuisine ranging from Indian to the Mediterranean.
+ Live Kitchen
Fennel enables its guest to tantalize their senses through the visual treat of a live interactive kitchen.
+ Ambience
The contemporary décor with a perfect blend of western & Indian classic furnishing and the soothing climate adds on a great ambience for the guests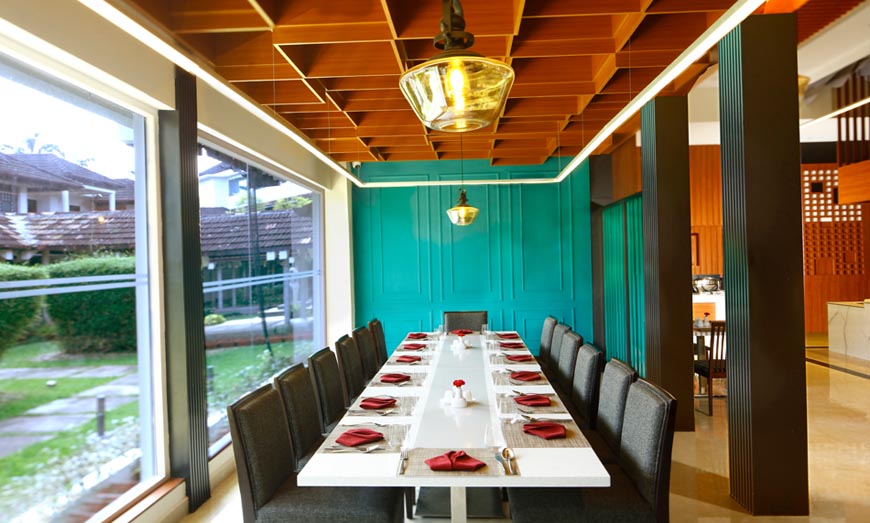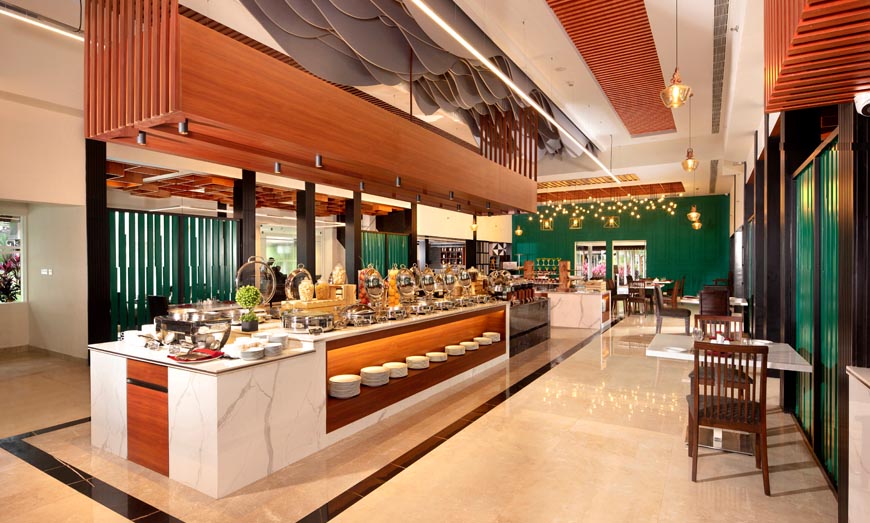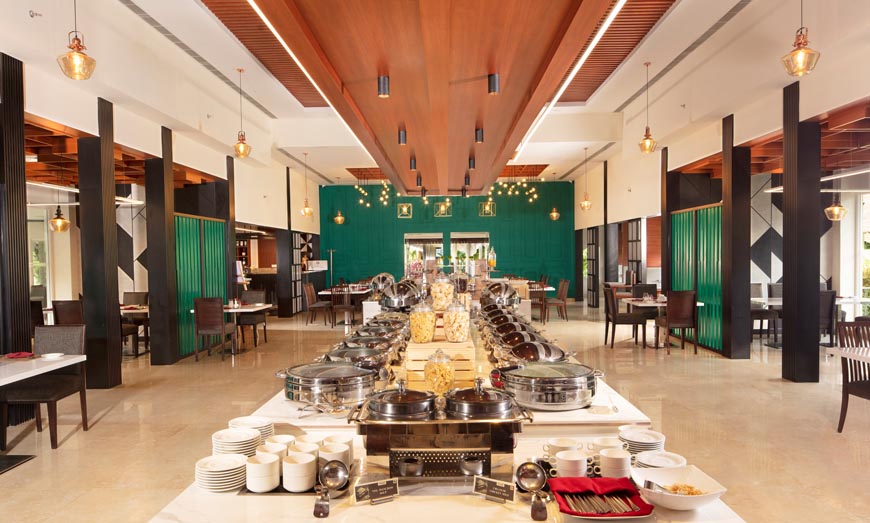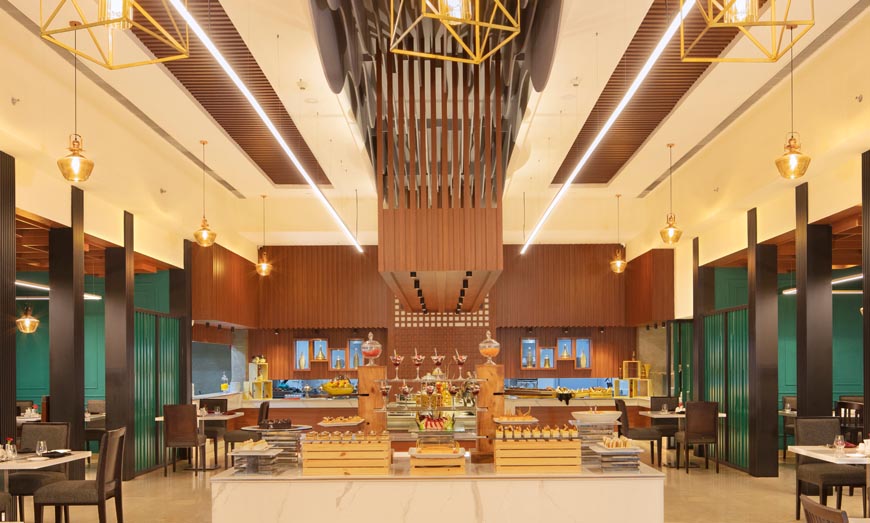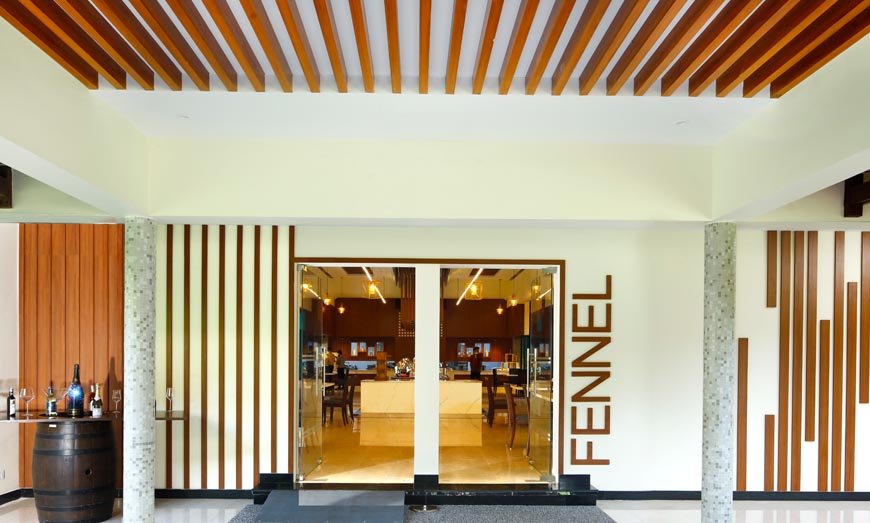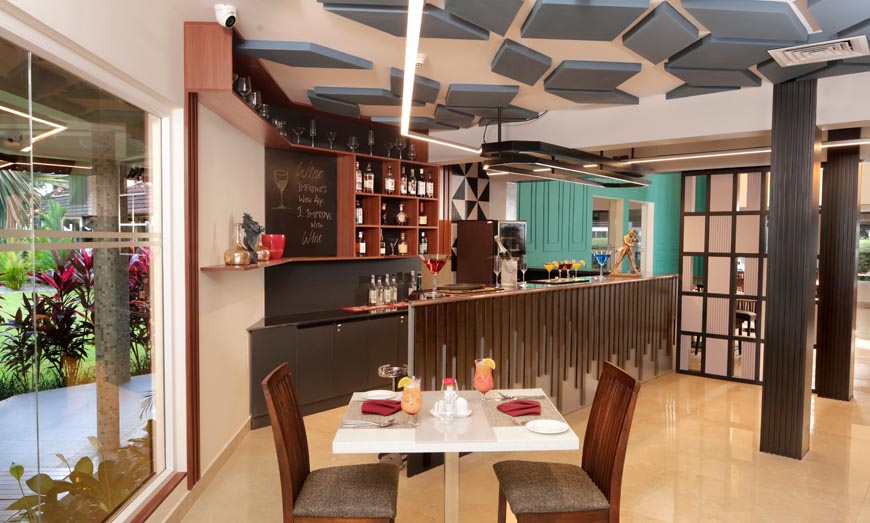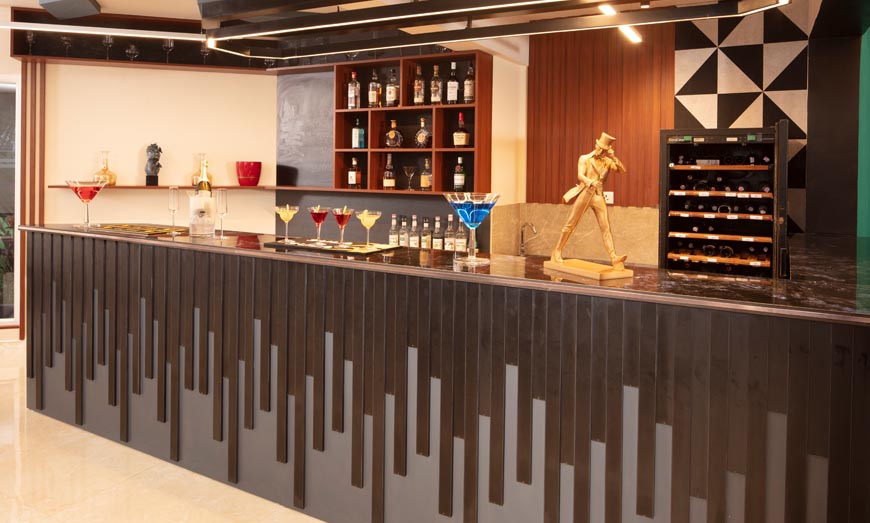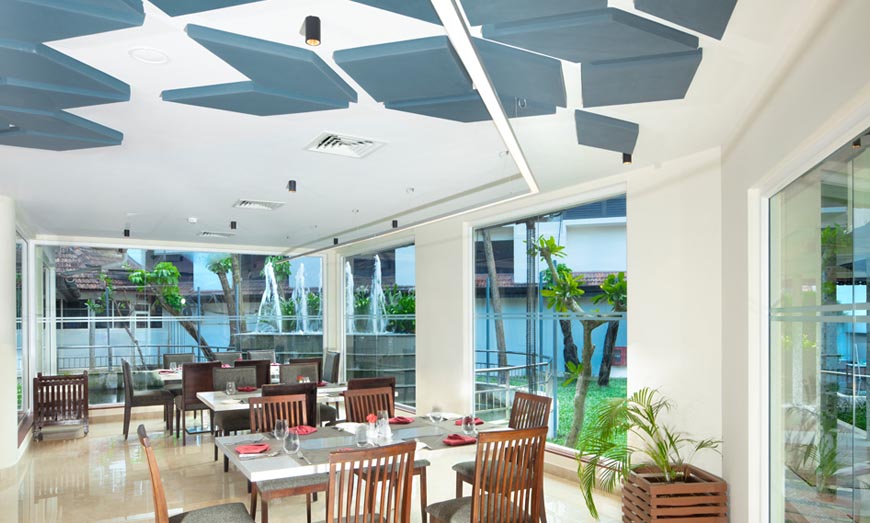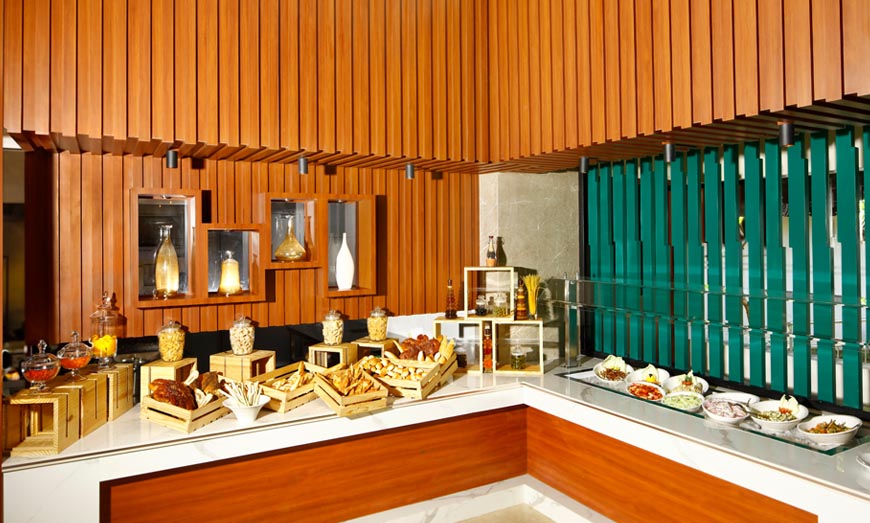 Refined
Taste
The authentic taste that brings you back home. Enjoy the real essence of tasty delectable dishes that await you from our kitchen.
Degustation
Menu
We've made some exciting changes when it comes to our food. Discover our freshly prepared dishes and get ready to enjoy real food. Take a peek at our menu items and prepare to get hungry.
Authentic
Recipes
Discover the massive collection of traditional and authentic recipes that are submitted, rated, and reviewed by people who are passionate about food.