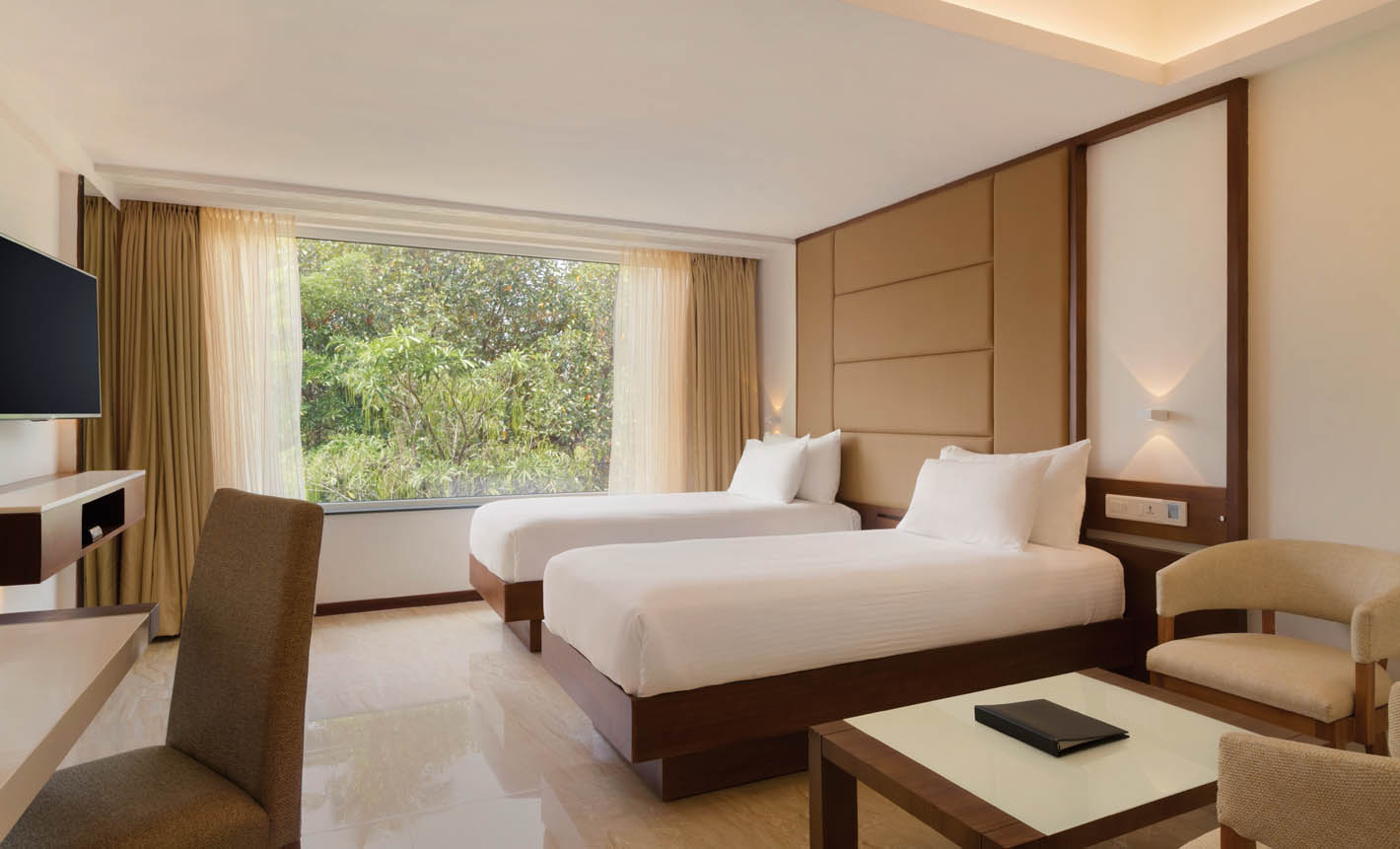 Stay With Us, & Feel Like Home
Luxury Rooms
In our magnificent luxury rooms, you'll enjoy the ideal combination of intimacy and spaciousness. Perfect for families or informal business meetings, our lavish suites combine a spacious floor plan with luxurious appointments and high tech entertainment.
Well-appointed Luxury Rooms equipped with all kinds of guest amenities including big-screen TVs, Wi-Fi facility, international direct dialing facility, mini bar, electronic safe, etc., keep you in luxurious comfort, even as the serene environs outside make for a relaxing and memorable stay. The Luxury room promises to delight both business and leisure travelers, with world-class amenities and warm service
Ramada Resort provides distinctive amenities and amazing customized services, making it an amazing choice for a luxurious stay in Kochi. Our kind and helpful personnel are offered to make all arrangements so that you get the most out of your stay with the least bother. The luxury rooms are equipped with all the modern and state-of-the-art facilities with features refined for a perfect stay.
Amenities
Classical décor and refined ambience.
Access to the modern and stylish fitness center.
Plenty of private areas for reading and recreation.
Eco-friendly bath amenities
Magnificent panoramic views of the lush greenery.
Soaked in
Luxury