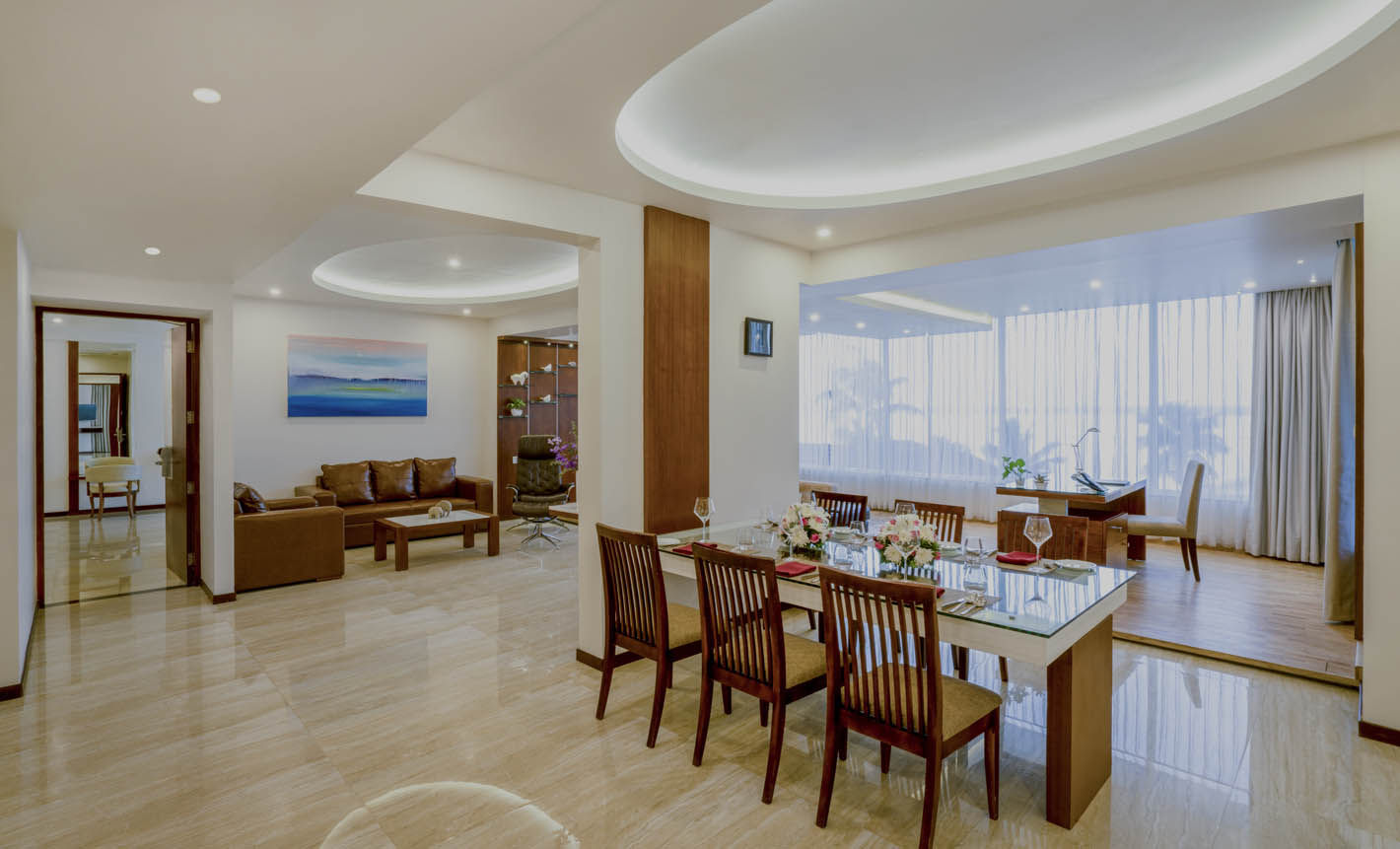 Stay With Us, & Feel Like Home
Presidential Suite
A premium guestroom experience with generous proportions, the Presidential Suite exudes a timeless elegance combined with a warm residential feel. Elegant furnishing, deluxe amenities, and a distinctive sitting area for the ultimate feeling of space and comfort.
The stylish 1600 sq Ft Presidential Suite presents a magnificent view of the Lake. Presidential Suite is well furnished with 2 elegantly appointed bedrooms with a large living and dining area, 2 bathrooms with bathtub, shower cubicle, and Jacuzzi. Both bedrooms have 42" inch HD TV and the living room has 50" inch HD TV. The Presidential Suite offers an impeccable design, spacious layout, and all amenities which suit the leisure traveler.
All the interiors are constructed from an eco-friendly perspective keeping in mind the environmental sensitivity. We have reduced plucking of flowers to an absolute minimum and fresh green trees and plants are incorporated in our property structure to enliven your experience and bring you closer to nature. These meticulously designed suites offer flexible space ensuring nothing but the finest in luxury accommodation available in the city.
Amenities
Magnificent panoramic view of the Vembanadu Lake.
Lavishly appointed with luxurious amenities.
World-class health club and an entertainment lounge.
Cozy and Homely experience.
Large well-appointed designer rooms and suites.
Unlimited
Luxury