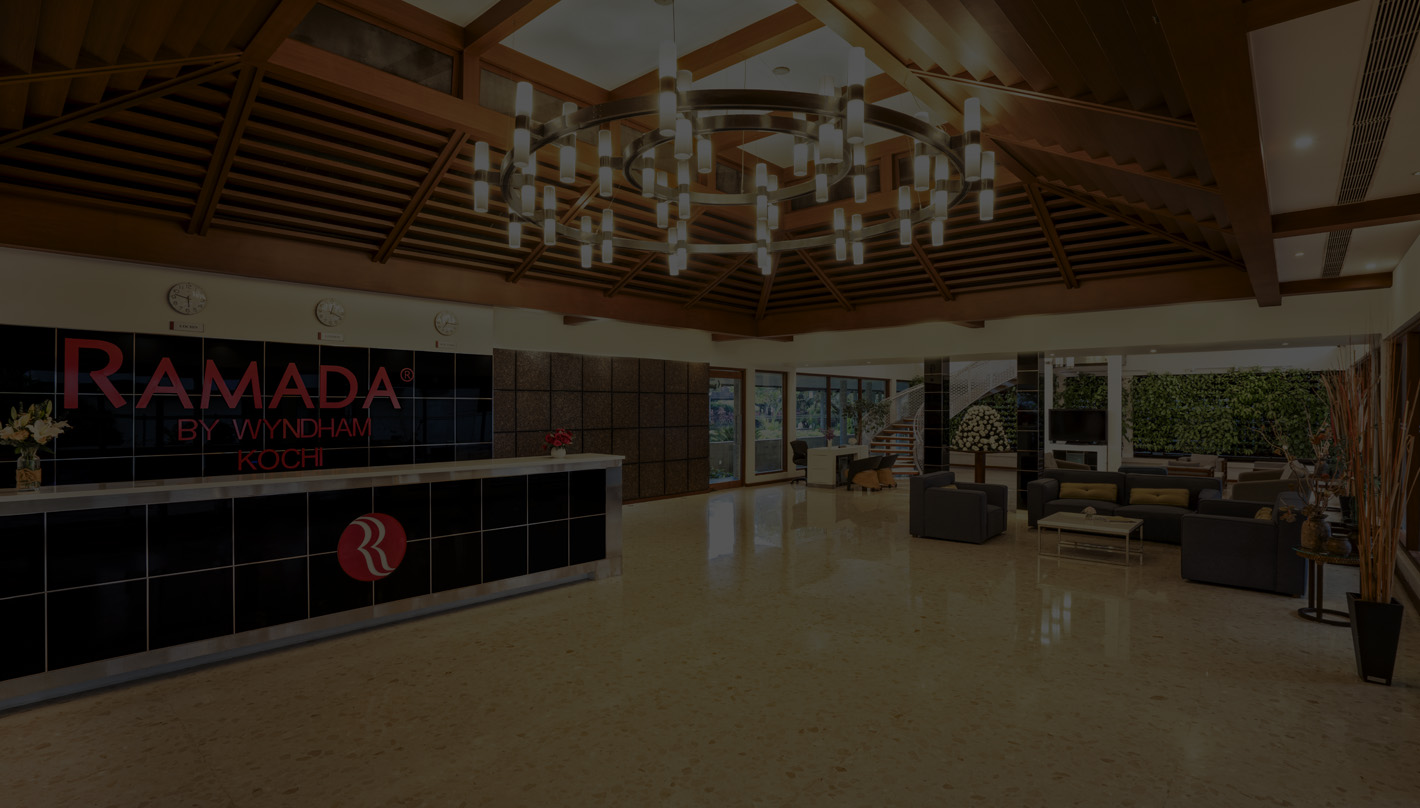 Guest Services

Design Your Own
There's a lot of guests at Ramada Resort who can look forward to other than enjoying great food and a pleasant stay.
The resort has lined up a choice of activities for guests to indulge in. We've arranged some best city tour packages that cover major tourist spots in and around Cochin such as Bolgatty Palace, Dutch Palace, Hill Palace, Jewish Synagogue, Chinese Fishing Nets, Marine Drive, Santa Cruz Basilica, St. Francis Church and Willingdon Island.
Sight-Seeing Trips To Tourist Locales Nearby
Kalady (the birthplace of Adi Shankara, a great Indian philosopher)
Bhoothathankettu ( a scenic dam site with boating facilities)
Cherai Beach (Combination of beach and backwaters)
Chottanikkara Temple (Mother Goddess worshipped in 3 forms)
Kanjiramattom Mosque (erected over the mortal remains of the Muslim Saint Sheikh Parid)
Kodanad (one of the largest elephant training centres in South India)
Malayattoor (famous after St. Thomas, who sowed the seeds of Christianity in this part of the world)
Indigo / Logan / Indica (A.C)
4 Hours / 40 Kms - INR 1150 *
Airports Pick Up / Drop - INR 1550.00 * (Exceeding 8 Hours Or 80 Km's)
7 Hours / 70 Kms - INR 1750.00 *
Additional Hours Will Be Charges INR 250.00 */ Hour
6 Hours / 60 Kms - INR 1550 *
Additional Km's Will Be Charged INR 15.00 */ Km
5 Hours / 50 Kms - INR 1350 *
Driver's Night / Outstation Bata Per Day Is INR 250.00.
Innova / Tavera / Sumo Grande (A.C)
4 Hours / 40 Km's - INR 1150 *
7 Hours / 70 Km's - INR 1750.00 *
6 Hours / 60 Km's - INR 1550 *
5 Hours / 50 Km's - INR 1350 *
IPremium Cars: Airport Transfer
Benz S Class - INR 22500.00*
Benz E Class - INR 12500.00*