Welcome to Ramada Resorts in Kochi, an exquisite destination that combines luxury, natural beauty, and world-class amenities. Nestled in the heart of Kochi, Kerala, our resort offers a serene escape for travelers seeking a premium retreat. With a range of accommodation options, including the lavish Presidential Suite, Junior Suite, lake-facing cottages, luxury rooms, and superior rooms, we cater to the diverse needs of our guests.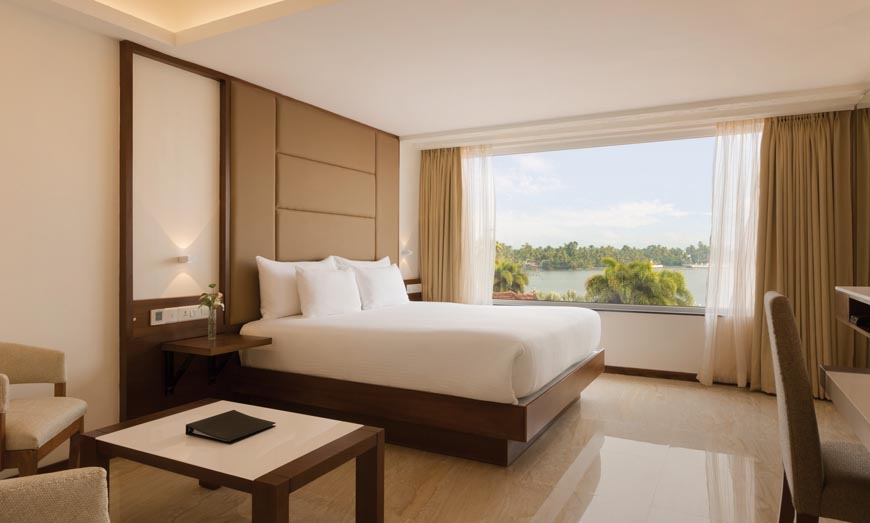 Luxurious Accommodation
At Ramada Resort Kochi, we take pride in providing unparalleled comfort and elegance. Our 58 centrally air-conditioned accommodations are thoughtfully designed to offer a memorable stay. Whether you choose the opulence of the Presidential Suite, the spaciousness of the Junior Suite, or the tranquility of our lake-facing cottages, every room guarantees a delightful experience.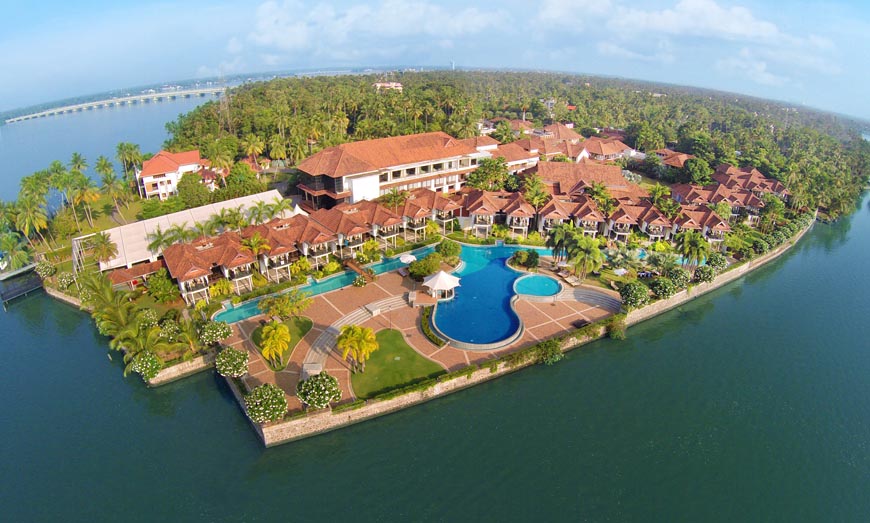 Breathtaking Views
Immerse yourself in the mesmerizing beauty of our resort, with its stunning lake views and lush surroundings. Wake up to the gentle sounds of nature and savor the picturesque landscapes that unfold before your eyes. From the private balconies of our lake-facing cottages to the panoramic vistas visible from our luxury rooms, every corner of Ramada Resort Kochi offers a visual treat.
Unforgettable Events and Weddings: Looking for the perfect venue for your dream wedding or a special event? Look no further than Ramada Resort in Kerala. Our resort is renowned for its exceptional wedding facilities, ensuring that your big day is filled with cherished memories. With our dedicated team of event planners, customizable spaces, and state-of-the-art amenities, we create unforgettable moments that reflect your unique style and vision.
Experience the epitome of luxury and privacy at Ramada Resort Kochi with our exclusive private pool options. Dive into the refreshing waters of your personal pool and unwind in seclusion. Our resort understands the importance of providing personalized experiences, and our private pool accommodations offer a truly indulgent escape for those seeking ultimate relaxation.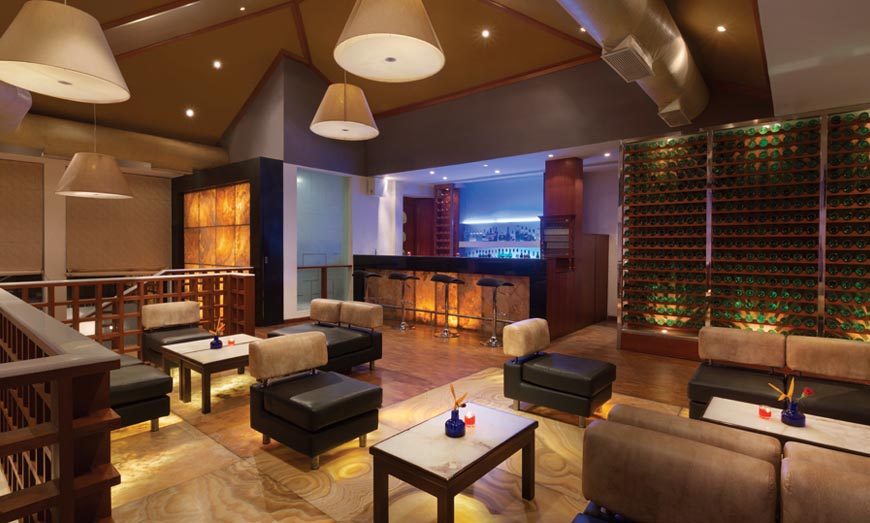 Exquisite Dining
Savor the flavors of Kerala and beyond at our exceptional dining venues. From fine dining experiences to casual gatherings, our resort offers a range of culinary options to tantalize your taste buds. Enjoy a delectable fusion of local and international cuisine, prepared by our skilled chefs, as you dine amidst the serene ambiance of our restaurants.
Wellness and Recreation: Indulge in holistic rejuvenation at our wellness center, where a range of treatments and therapies await. Pamper yourself with a relaxing spa session or invigorate your senses with a workout at our fitness center. Additionally, our resort offers various recreational facilities such as swimming pools, a jogging track, and indoor games to keep you entertained throughout your stay.
Ramada's best resort in Kochi promises an experience that exceeds expectations. Book your stay today and immerse yourself in the lap of luxury in God's Own Country.